Tracking compliance dates is one of the most important functions in entity management, subsidiary management and corporate governance. For corporate lawyers, law clerks and paralegals, date tracking is something legal professionals spend an inordinate amount of time on.
One of the best practices maintained by lawyers, law clerks and corporate paralegals is the use of a date tracking system, often called a "tickler system." A proper tickler system, in combination with date reminders, notifications and reports, is essential for proper maintenance of corporate legal entities.
In the real world, if a deadline is missed, it is typically not a big deal. But in law, if a deadline or compliance date is missed, it can mean extreme prejudice and damage to a client. Missing deadlines or corporate governance compliance dates can lead to lapsed registrations, lapsed filings and monetary fines. In the worst cases, missed deadlines can spoil a major transaction and even lead to the dissolution of a corporation. Although these remedies are rare, when they do occur they can result in massive capital losses.
For these reasons, it is necessary to ensure you have a strong tickler system in place to remind you of important compliance dates. Here's an example of just some of the types of dates a corporate law clerk, paralegal or lawyer will want to keep track of:
A lawyer, corporate law clerk and paralegal will want to:
Track the fiscal year-end date
Track the incorporate date or date of amalgamation
Track PPSA registration, expiry and renewal dates
Track business name registrations and expiries
Track various other dates for different entity types, including S-Corps, LLCs, partnerships, franchises and more
What to look for in a good legal tickler system?
A good legal tickler system will have a number of essential features and characteristics. Here's what to look for:
The basics of a good legal tickler system for corporate compliance tracking
This might seem obvious, but a good legal tickler system needs to be able to track dates!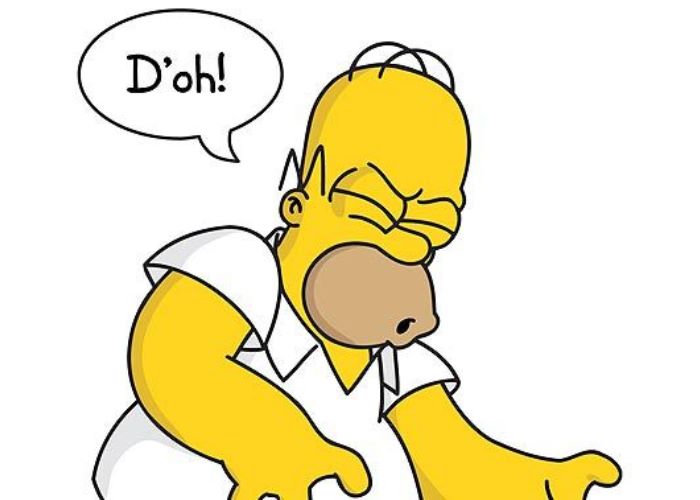 I know, I know, it seems so obvious, but tracking dates is not as easy as it may seem, especially in law. Here are a few things to consider. Is the date that you are tracking one point in time or a recurring date?
One point in time means a specific date will never repeat, i.e. setting a specific day, month and year (October 20, 2017, for example).
A recurring date means a date that repeatedly occurs over an interval. For example, April 1st each year is a recurring date. In a tickler system, you will need to be reminded of this date every year whether it is 2020, 2021, 2022 and beyond! Recurring dates need not be yearly. For example, you might have a tickler date that you need to be reminded of on a weekly, monthly or quarterly basis. "Remind me on the 15th of each month to file my corporate filings" is an example of a recurring date.
Okay, now we've got the basics of the different types of dates used in a compliance date tracker or tickler. What's next? Well, sometimes you will want to track not only the specific expiry date or compliance date but also a date relative to whatever date that may be for the purposes of getting a reminder with enough notice in advance of the actual deadline to begin or complete the necessary work. For example, if the annual filings for a corporation are due on June 1, you might want to be alerted 90 days prior as a reminder to begin the work. So, a good tickler and compliance tracker will track not only the actual deadline, but a date in advance relative to that deadline that gives you enough lead time to do the actual work that is necessary.
Receiving a reminder of a date in advance of the actual deadline is often referred to as a "bring forward date." Think about it, it's the date you want to "bring forward" a reminder of a particular deadline.
A truly sophisticated tickler system will give you the flexibility to build in enough lead time for compliance dates that may differ based on the type of date you are tracking.
Take for example a corporate law clerk doing compliance work in a corporation's minute book. The clerk might be tracking any of the following different types of dates in his or her legal tickler:
Corporate annual filings deadline: June 1, 2021
Business name renewal: July 31, 2021
PPSA registration renewal: October 31, 2021

Of course, tracking just these dates is great, but let's see what happens when you add a 90 day bring forward date to these compliance dates:

Corporate annual filings deadline: June 1, 2021. Bring forward date: March 1, 2021
Business name renewal: July 31, 2021. Bring forward date: April 30, 2021
PPSA registration renewal: October 31, 2021. Bring forward date: July 31, 2021

By using bring forward dates for these corporate compliance tasks, the law clerk or lawyer will now be alerted to the deadline 90 days in advance.

If you're looking for a basic way to track dates in excel, something like a simple date tracker spreadsheet template is a good first step.

While this is definitely a better tickler system than one that only tracks deadline dates with no reminders or bring forward dates, this isn't quite ideal because now you are stuck getting reminders for all different types of dates with the same advanced notice.

Here's an example. Corporate governance annual compliance usually involves a number of tasks that require significant lead time. Often, a lawyer, law clerk or paralegal will first need to reach out to the authorized contact of his or her corporate client and the accountant that represents the company. The clerk will need to determine things like whether bonuses and dividends were paid, so those dividends and bonuses can be reflected in the annual meeting resolutions, and whether there have been any changes to the directors or officers authorized by the company. Since this is information that neither the lawyer nor law clerk has, but which other parties possess, the lawyer or law clerk will build in additional lead time for an annual maintenance task such as this, because he or she knows that it might require extra time to get answers to all of these questions. The sample workflow below demonstrates the different pieces of information the lawyer or law clerk will attempt to obtain in the process leading up to creating an annual minutes package.

As you can see, a task like annual compliance not only requires a particular amount of lead time for a bring forward date, but it may also have many discreet steps, each of which add to the lead time of this task. Compare an annual maintenance and governance task like the one described above, which requires at least 90 days of lead time for a bring forward date to something simple like a business name renewal, which may only require 30 days of lead time to confirm the renewal with the client and prepare the necessary paperwork.

For a business name renewal reminder, getting a notification of the task 90 days in advance is not only too early, it might make things even worse. Getting a poorly timed reminder is like getting no reminder at all! So ideally, you want to make sure your tickler system gives you the flexibility to set different bring forward dates for different date types. For example, for annual compliance tasks you might want 90 days for a bring forward date but for business name registration and PPSA expiry renewals you might want only 30 days. A system that allows for flexibility is always preferable. Based on our example above, the tickler would now look like this:

Corporate annual filings deadline: June 1, 2021. Bring forward date:March 1, 2021 (90 days in advance)
Business name renewal: July 31, 2021. Bring forward date:June 30, 2021 (30 days in advance)
PPSA registration renewal: October 31, 2021. Bring forward date:September 30, 2021 (30 days in advance)

Another critical feature of a corporate law tickler system is to have one centralized place with all your upcoming important dates. This ensures there is a single source of true information for you to always refer back. A tickler system is like a never ending list of upcoming important dates that you are tracking in your entity database.

If you're managing more than 20-30 entities, you'll also want to ensure you have a compliance calendar with the ability to filter out dates that aren't relevant to you or your workflow. For example, some law firms manage tens of thousands of entities. Each of those entities might have 5-10 days that are being tracked every year. So if you're a law firm with 20,000 entities under management, each of which has on average 5 dates that are being tracked in a given year, your calendar will have 100,000 different dates. That's 8,300 dates monthly or about 275 daily. Yep, 275 compliance deadlines each and every day! You'll certainly want to make sure you're not synching all of these with Outlook.

To avoid being overwhelmed, make sure you have a tickler or compliance calendar that let's you only see dates that are relevant to you. This might mean dates for which you are the responsible lawyer, law clerk or paralegal, or dates only for specific entities or jurisdictions that you work on and manage.

Even with just a few filters added, your compliance calendar can be clear of any dates that aren't relevant to you. This is much better than seeing 275 reminders every day of the year!

What's next?

Having a proper corporate law compliance calendar to track important dates and act as a legal tickler is integral to any corporate law practice. The essentials of what you are looking for in a good corporate law tickler are 1) the ability to track dates 2) the ability to set unique bring forward date rules for different types of dates and 3) the ability to apply filters to your calendar so you're not overwhelmed with reminder dates.