Managing legal entities for corporate law can be extremely challenging. From small minute book collections to firms with tens of thousands, the pain points can be extremely similar. Storing physical minute books in a library, stacks or storage room is common amongst all law firms.
Most corporate law lawyers and law clerks know about the risks of storing physical minute books, which are not securely backed up. A fire, sprinkler or leak can mean the end of even well-maintained minute book and corporate record collection. To recreate a lost or damaged minute book can require upwards of 10 hours of billable time, that can be over $5000 for just one minute book. Now multiply that by the size of your minute book and corporate record collection. Storing just 100 books? Even that is $500,000 in billable time just to recreate the minute books. For major regional or national firms with thousands or tens of thousands of minute books, damage to a collection can cost a firm millions of dollars.
So, how does a corporate law firm manage minute books?
1. So, where to begin?
If you're a corporate lawyer, you're no stranger to minute books. In fact, many corporate lawyers build their entire practices and books of business around the minute books they manage for clients. Imagine your entire book of business going up in flames! That's not a good thought.
The first step to protecting your minute book and corporate record collection is to ensure everything is digitized, centralized and backed up.
2. How to digitize a minute book?
Digitizing one minute book is easy, digitizing 100 is nearly impossible. If you're managing a small collection of minute books, like one to ten, digitizing them yourselves should not be particularly difficult. A desktop scanner like the ScanSnap ix1500 is a perfect companion for digitizing a few minute books.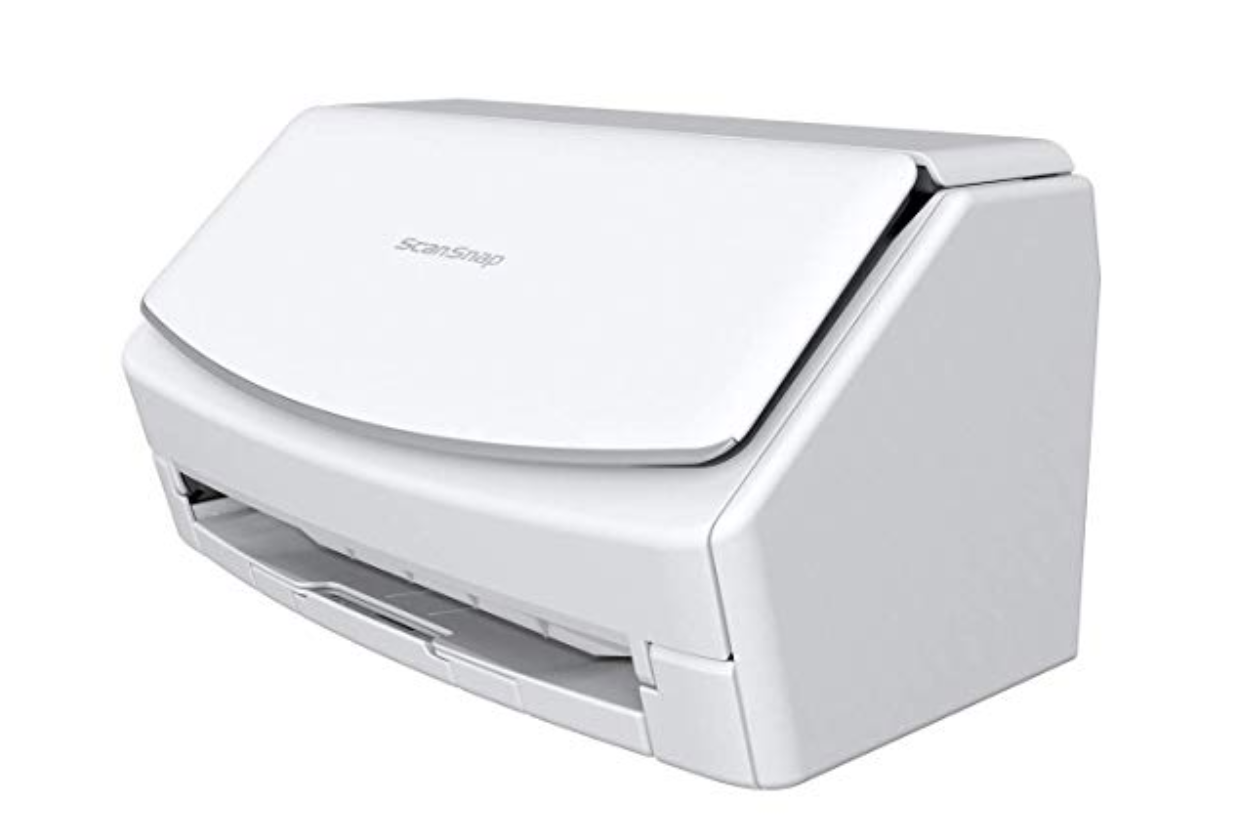 When you scan your minute book collection with the ScanSnap ix1500 make sure to enable OCR or "Optical Character Recognition" to ensure the pages you scan can be searched by your computer.
A really good rule of thumb is to ensure no paper document gets filed and no paper document gets sent out until it has been scanned, digitized and gone through a process of OCR. This will ensure you always have a proper backup of your corporate records.
If you have a minute book collection of more than 10 books, you might want to consider hiring a service to scan and digitize your entire minute book collection.
The benefits of a scanning service are plenty, but they include the following:
Faster scanning. Scan hundreds of minute books per week.
More accurate scanning. Enterprise grade scanners have technology that consumer grade scanners just don't have. Not only will you have superior image quality and OCR quality, but enterprise grade scanners are faster and can better detect scanning errors by using laser technology during the scanning process
Automated document organization. A proper scanning service will not only scan your books more efficiently but the end product deliverable will be organized by minute book section, searchable and have a table of contents right out of the box
No workflow disruption. An on-site scanning service will ensure that no minute books are taken off-site so there is no disruption to your existing workflow
How to organize digital minute books
The key to a well-maintained corporate record and minute book collection is ensuring the PDFs of the scanned data is properly organized. It's best to use an entity management system that is designed specifically for minute books. If you don't have a platform specifically designed for minute books, your next best alternative is to use a secure cloud-based file storage solution (For more details on how to determine whether a cloud based storage solution is secure make sure you conduct a cloud security audit). It is important to note that just because you are storing files in the cloud it does not mean your files are being backed up. Cloud storage is not the same as having a proper cloud backup.
Here are the benefits of generic cloud document storage:
Store documents in the cloud
Share documents with third parties
Access documents from anywhere
Now, while these are certainly great to have compared to the alternative of only keeping physical minute books or corporate records, a proper cloud entity management solution will have a number of critical additional features including:
Security that meets the needs of law firms
A corporate entity database to track important information in addition to just the minute book documents like compliance dates, governance information, a list of officers, directors and shareholders, share ledgers and registers and the ability to perform and track corporate transactions
A secure audit trail designed specifically for tracking corporate data
The ability to track people in and between different legal entities
Automatically creating new minute book and corporate documents based on data already in the database
And so mant more other benefits
No matter which solution you choose, once you're in the cloud you're ahead of the game and closer to ensuring you have a proper entity management solution and backup.
So if you've taken the steps to consolidate and centralize your minute book collection into one system, you're on the right track.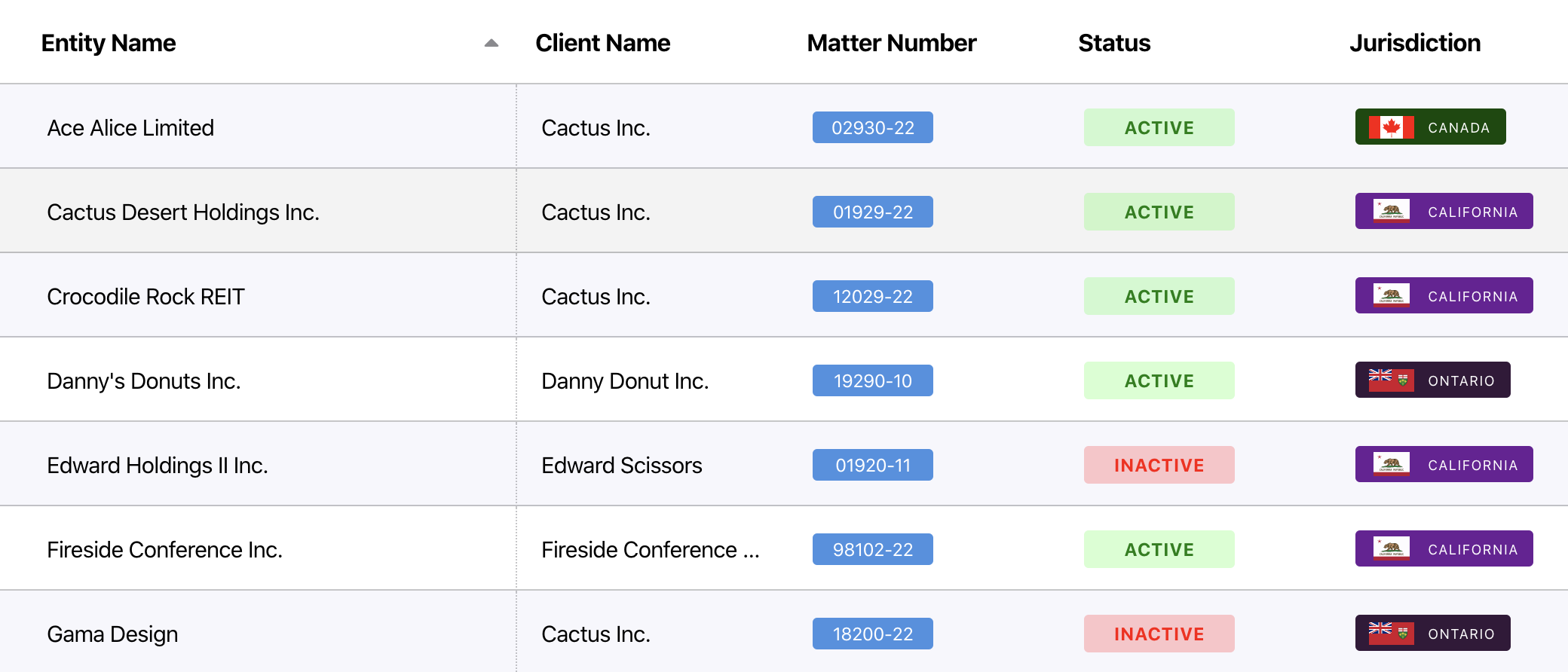 3. Making use of cloud entity management
You've gone through all the hard work of scanning, digitizing and uploading your minute book collection, now what do you do?
One of the biggest things your clients will appreciate is the ability for them to view their minute book data and documents whenever they need. That's right, no more calling you for the articles of incorporation or the latest version of the share register and ledger. Next time there's a transaction, no need to courier or scan and email a massive PDF document and at each year end sending the accountant the minute book should be as easy as a few clicks.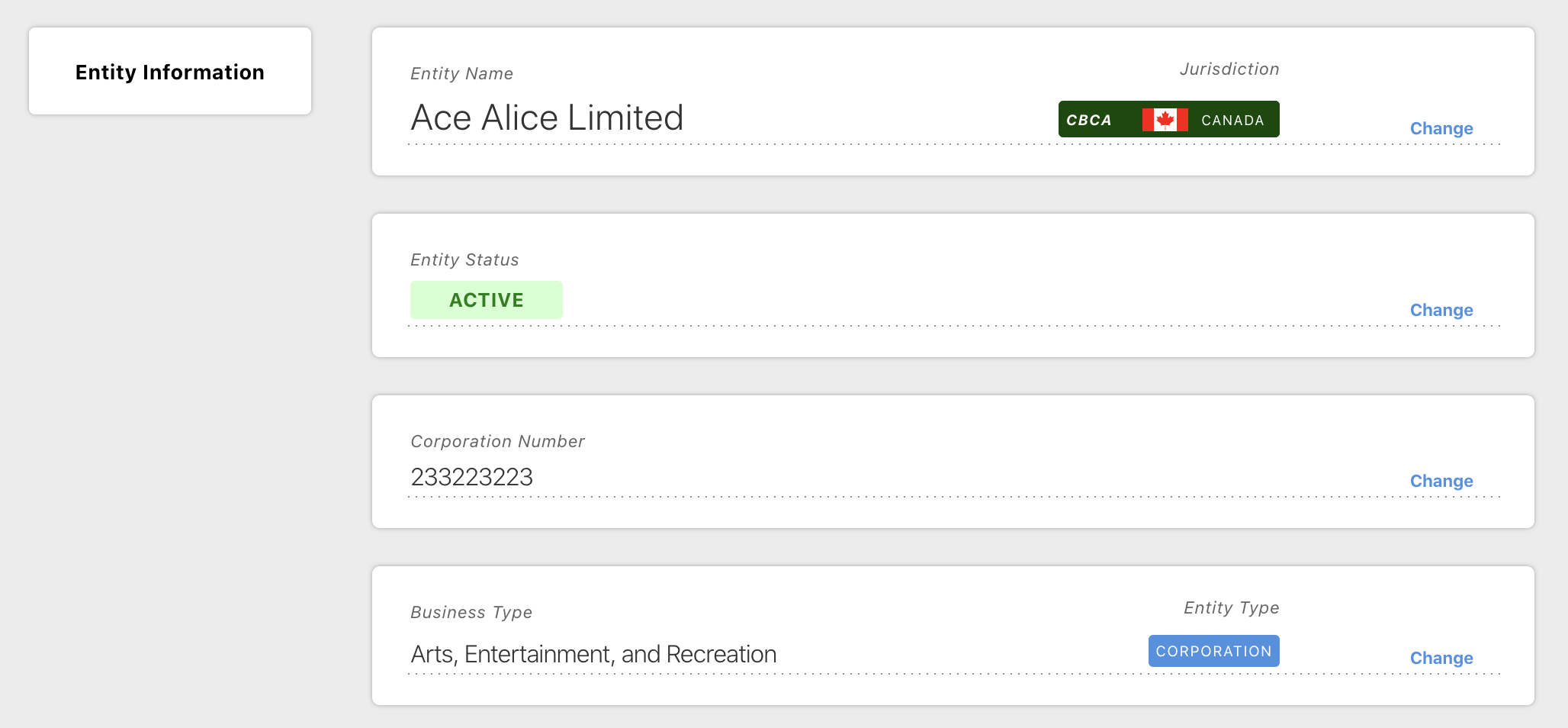 What's next?
So, how do you best manage legal entities for corporate law? It all starts by making sure your collection is digitized and centralized on a secure online platform, preferably one designed with minute books and corporate records in mind. Make sure all your legal entities are available in one centralized place, digitize all minute book data to ensure it is backed up and never lost and use a tool to help make sharing with clients, accountants and other counsel much easier. Use legal entity management software that works for you. Use these steps and you will find it much easier to manage your corporate law practice.
Of course, if you need any assistance scanning, digitizing or getting your minute books onto a secure legal entity management cloud we are always happy to help and provide advice, just get in touch!