Don't be like FTX–Learn the Lessons of Corporate Compliance
The Collapse of FTX and the Importance of Corporate Compliance
About this Whitepaper
This whitepaper discusses the collapse of cryptocurrency firm FTX and the importance of corporate compliance and transparent accountability. It highlights the role of corporate compliance in protecting corporate assets, ensuring financial transparency, and complying with state or federal laws. It also explores how entity management software can help companies avoid making the same mistakes as FTX and ensure compliance.
Download Whitepaper
Last updated on
April 5, 2023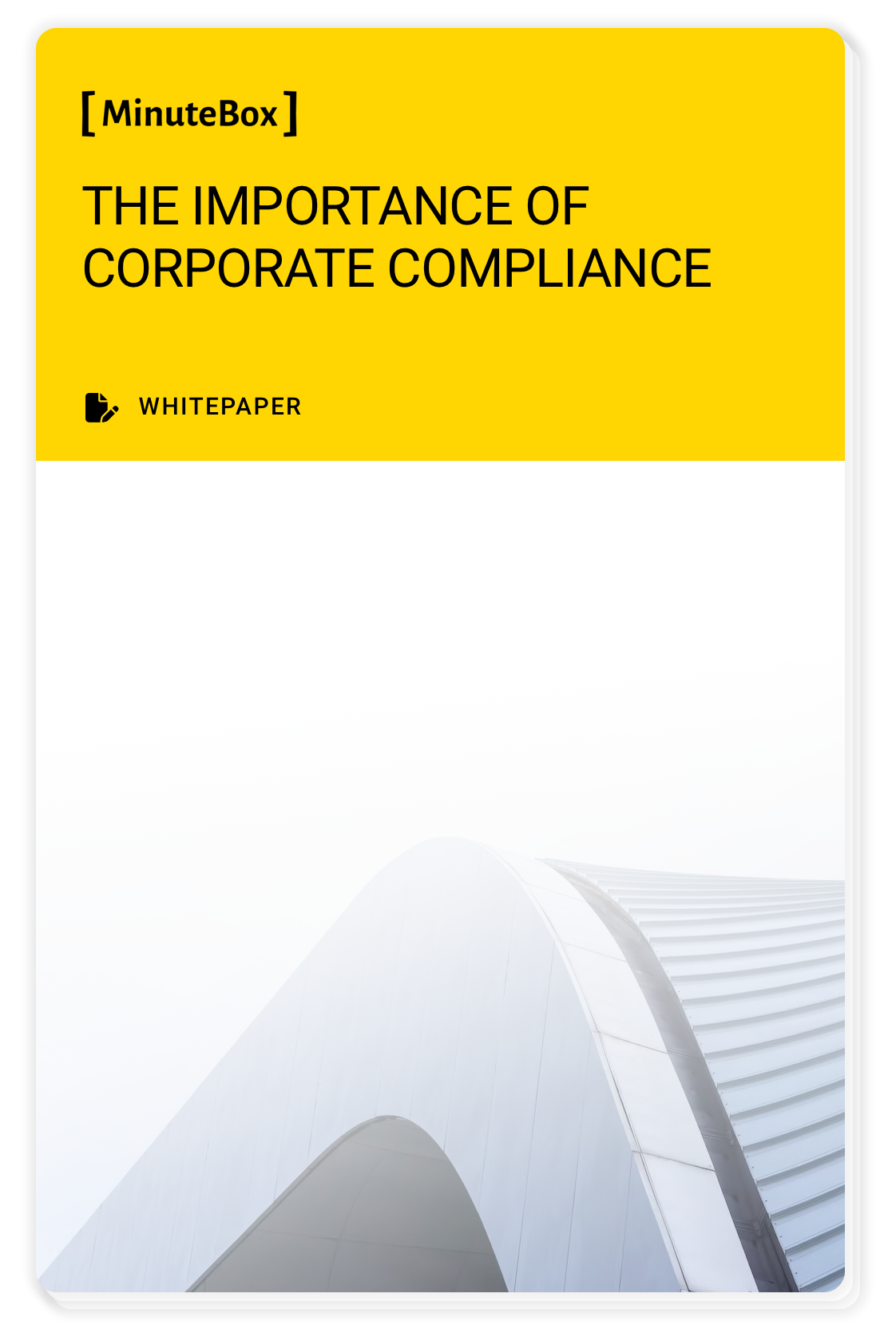 Don't be like FTX–Learn the Lessons of Corporate Compliance
What You'll Learn in This Whitepaper
The FTX case serves as a cautionary tale for businesses about the dangers of ignoring corporate compliance. The lack of proper internal checks and balances allowed FTX managers to secretly move capital without corporate transparency or accountability, leading to the company's collapse and substantial civil and criminal charges for its founder.
Corporate compliance helps businesses manage their affairs by implementing structured organizational charts, diligent financial statements, cap tables documenting corporate equity, detailed corporate minute books, financial statements for all business transactions, and shareholder ledgers tracking the issuance and transfer of all corporate shares. This system of checks and balances protects corporate assets and ensures proper financial transparency is reported to regulatory authorities, mitigating the risk of hefty penalties such as expensive fines, extensive lawsuits, and sullied corporate reputations.
Interestingly, only 47% of Corporate Compliance Officers (CCOs) admit to using a reporting system that's integrated with all areas of the business. Implementing proactive measures to ensure compliance can save companies untold costs over the long term. This is where entity management software comes in - it can assist corporations with structuring their entities and tracking all transactions in the form of meticulous digital minute book management, making it easier to maintain proper records and ensure compliance.
This whitepaper explores the FTX collapse in detail, highlights the importance of corporate compliance, and discusses how entity management software can help businesses avoid making the same mistakes. By implementing a system of checks and balances, companies can protect their assets, accurately report their finances, and comply with state or federal laws. Download the whitepaper now to learn more.
Join a Live Demo of our Entity Management Platform for Law Firms
Join us for a live walkthrough. See what MinuteBox can do for your practice.
Book a Live Demo
What you should do now
Whenever you are ready...here are 4 ways to improve and scale entity management for your legal department
Claim your free entity management consultation. If you'd like to work with us to learn how to turn your corporate legal department into an efficient revenue producing machine, join us for a free consultation. One of our experts will take the time to learn about your business and current processes. We'll develop a custom plan to show you how you can transform your operations and modernize your legal department.
If you need free entity management resources to improve your process today visit our guides or webinars pages where you can access the very tools we use to optimize entity management processes for corporate legal departments.
If you happen to know a legal professional that might benefit from reading this page please share this on LinkedIn, Facebook or Twitter.
If you want to be part of changing the way legal work gets done in the 21st century and work alongside a passionate, innovative team, then check out our careers page, we're hiring amazing talent!