Best Corporate Focus Alternative
Instant & Free Transition from Corporate Focus to MinuteBox
Did you know? Corporate Focus is shutting down as of October 2020. MinuteBox, the trusted cloud entity management platform, is offering free concierge migration from Corporate Focus to MinuteBox.
Corporate Focus is sunsetting its application as of October 2020.
Don't panic. MinuteBox is offering free and instant cloud migration for Corporate Focus users. MinuteBox is the only cloud solution that can offer everyting you've come to love about Corporate Focus and more:
✅Cap table management
✅Advanced cap table reports
✅Document creation
✅Cloud document storage
✅Advanced share transactions
✅Subsidiary management
✅e-Signatures
✅Built by security experts
✅and much more
Sign up today for the Corporate Focus migration event going on now through October!
No rush? No worries. Because MinuteBox offers instant and free migration from Corporate Focus, you can take your time to decide when to transition over.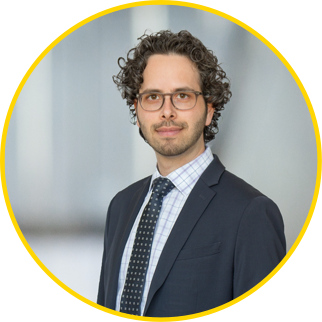 Noah Singer
Corporate Lawyer
Incredibly easy to use!
"Migrating entity management to MinuteBox is the best decision I made for my practice. MinuteBox is so easy to use, reliable and has made my clients happier."
Migrating from one legal entity management solution to another is a big decision. Speak to a MinuteBox migration expert to learn about our free and instant concierge migration from Corporate Focus.
Whether you want to access you minute books in the cloud, easily share documents with clients or automatically complete annual maintenance tasks, MinuteBox can help. Our free concierge Corporate Focus migration makes it even easier:
Instant and free migration
Completely automated, no human error
No manual data entry
Join other Corporate Focus users today and migrate to MinuteBox for free. MinuteBox is the only entity management solution designed by security experts that manages global entities and cap tables.
Speak to a Corporate Focus conversion specialist today!