Managing legal entities in entertainment law is not easy. One of the most unique aspects of entertainment law is that, usually, every season of a show will be its own legal entity. This makes legal entity management for entertainment law firms even more challenging.
For example, let's say you are a lawyer or law clerk working on the popular TV show The Office, which aired from 2005 to 2013 and had a total of 188 episodes, you might think "this is going to be easy!"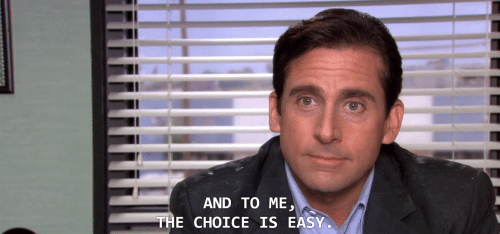 You might think, "wouldn't it be easier to have everything consolidated as one legal entity?" Of course, in many ways this would be simpler, but due to the nuances of entertainment law, particularly rights distribution, royalty payments, accounting & tax issues and liability, the standard process is that every season is legally incorporated as its own legal entity.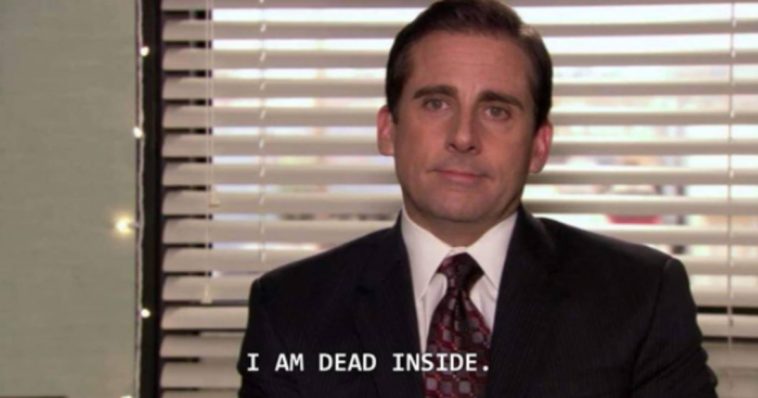 To complicate matters even further, the legal entities incorporated for every season are often amalgamted into one legal entity at a later time. In some circumstances, the legally amalgamated season might eventually be amalgamated once again into a singular legal entity.
That's a lot of amalgamations!
1. So, where to begin?
If you're an entertainment law firm doing a lot of entity management, it's best to start by consolidating all of your records in one centralized location. Minute books are often the last thing on a lawyer's mind until they need them, and making sure you know where they are with a strong organizational system is key.
Some firms use a library type system to organize physical minute book binders and to know who has them checked out. They then might use some type of legal entity management software to track and organize all of the data in the books. For example, what is the date of incorporation? Who are the shareholders? Who are the officers and directors etc? The problem with a system like this is that you'll find yourself maintaining two disparate systems, often times unsure if all of the pages in the physical minute book binder accords with all of the data in the database or digital minute book.
To avoid the pitfalls of maintaining physical minute books and an entity management database, consider consolidating these two systems into one centralized minute book management platform. You'll find that you no longer have to worry about whether your minute book and entity database are in sync with each other. More benefits include having having easy access to all materials in one centralized location.
So the first step is to centralize your minute book collection in a single system.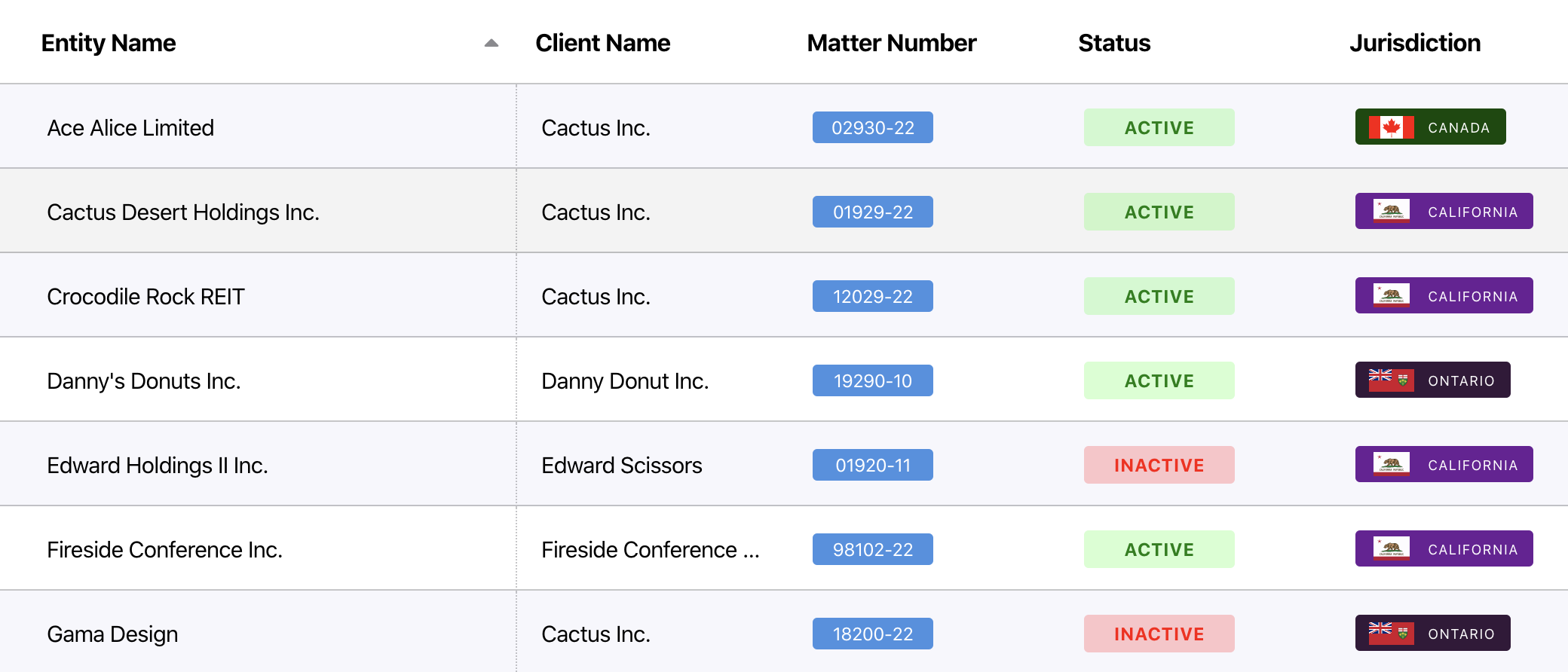 2. How to store legal entity data?
Once you have all your entities in a centralized place, make sure that you can accurately track entity data by storing it in a comprehensive database. Some firms will use a program like Microsft Excel, which can work very well for small collections of minute books. If you are only keeping track of 10-20 entities, then Microsoft Excel might meet your needs. Just know that you won't be able to do things like easily track and issue share capital and perform corporate law transactions. Excel will function more like a light database, that only tracks particular types of data.
With a more comprehensive and intelligent corporate entity database, you will be able to track basic information like legal name, date of incorporation, year-end dates and corporation numbers. You will also be able to track much more advanced data, like business name expiries, PPSA renewals, complex share capital transactions, amalgamations and more.
Whichever legal entity management solution you choose, make sure you take the time to properly enter all of the information. If you have an existing dataset, ask your legal entity management solution if they can migrate data accurately and instantly. If so, you'll have a leg up when managing your entities moving forward.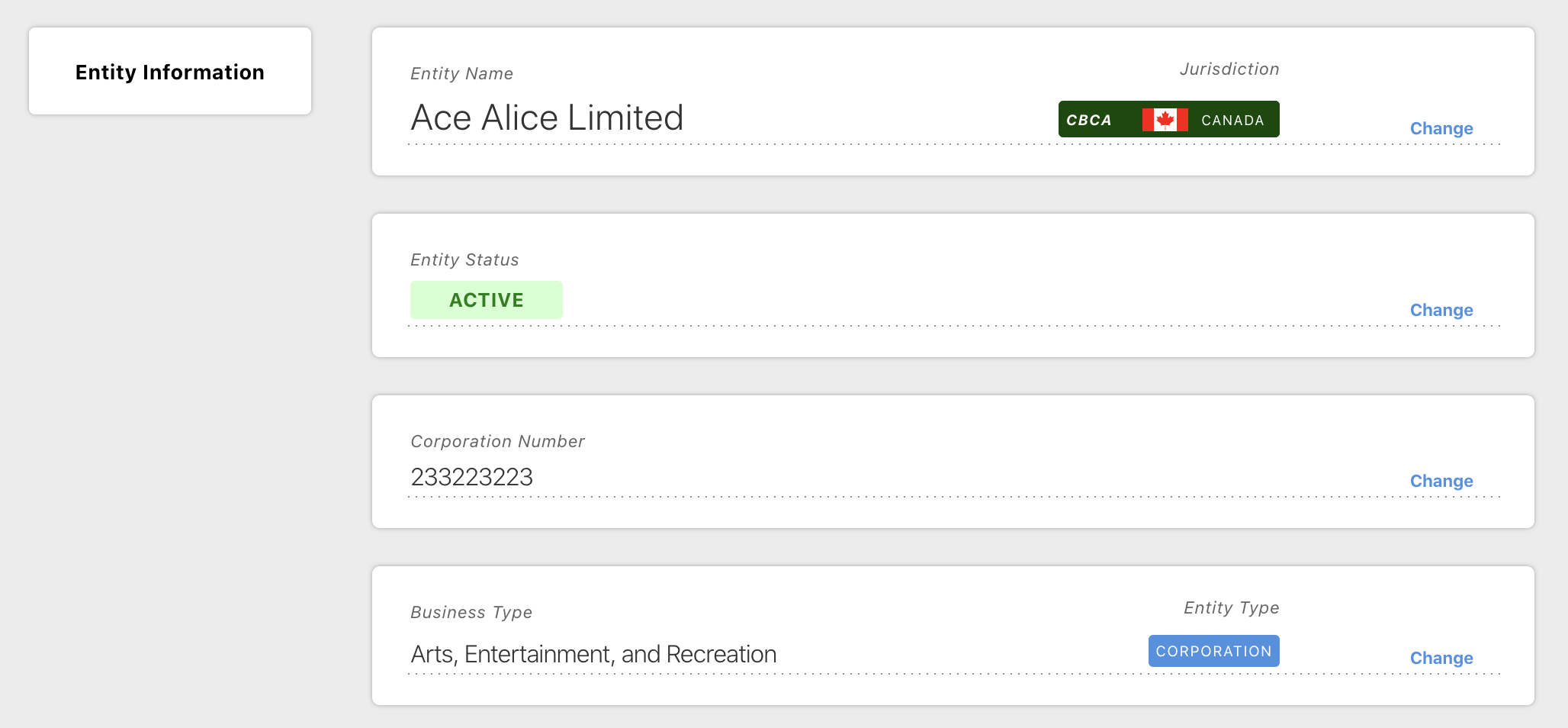 3. How to manage corporate entities?
Now that you have all your corporate entity information in an entity management database, you're all set to start working with the data and performing transactions. A good entity database will make it easy to perform transactions with the click of a button, easily allowing an entertainment law firm to perform advanced transactions like amalgamations, rollovers and dissolutions with ease.
To perform an amalgamation between two or more television season entities, all the entertainment lawyer needs to do is select entities they wish to amalgamate, choose the type of amalgamation (for example, short form or long form) and click to amalgamate.
What's next?
So, how do you best manage legal entities for entertainment law? Make sure all your legal entities are available in one centralized place, digitize all minute book data to ensure it is backed up and never lost, and use a tool to help make amalgamations and organizing related entities much easier. Use legal entity management software that works for you. Use these steps and you will find it much easier to manage a healthy and growing entertainment law practice.